Interview with Mr. BODAS - Head of Production Wing, Films Division
---
1) When and how did you join FD and could you describe your career within this institution?
I joined Films Division in 1980. I passed the examination and was nominated by the Staff Selection Commission, the Recruitment services of the Government of India. I first started as a lower commission clerk, then moved up to the Upper Division clerk, assistant, and finally officer (since 2010). My two last positions were with the production wing, but I worked with all departments of the institution, including the accounts.
2) The documentary film in India was born out of a government decision. What impact did it have on the organisation of Films Division, and on the films' content and form?
Films Division was formed in 1948, from the remains of the Information Film of India organisation created to promote the war propaganda. No other government agency could take up the mission of official policy propaganda as well as the Films Division. Documentaries were made in both English and Hindi and then dubbed in 14 languages, so its reach was incomparable to other existing media, including the radio. And the government was aware of the people's craze for the movies. This is why the screening of these films was made compulsory in 1952. This happened as soon as the constitution was set up, the first elections organised and the first Parliament decisions could be taken.
FD had a tremendous access to subjects and reach to audience: it had newsreels officers based in most cities around India, who would produce 3 news subjects per week for the news magazine (3 or 4 coverages of government in action), the Hindi wider circuit (or 'Hindi belt'), and the dubbed versions. This has provided a lost of 'unused material' (official term), which has been archived for later film production. This footage can be purchased by both Indian and foreign filmmakers.
3) What was the exact role and significance of private companies in the development of FD and documentary film in general? Which ones are included in the FD catalogue?
In those days, there were 3 ways to make films in Films Division, using in-house directors, freelance directors or outside producers. A production programme was established every year, which combined all the film proposals coming from various ministries, as well as in-house proposals.
The routine procedure would include a request from a Ministry agency, which would be sent to Films Division, who could then turn to an outsider producer (a private company) to make the film. Once the film was completed, the film would belong to FD and the private company would have no rights over it. One free copy would be sent to the Ministry who requested the film, any subsequent copy would be charged.
But other private companies had their own facilities to make their own films completely on their own.
FD was making films for public, semi-private organisations, such as bank, and any other public sector undertakings. Some of these 'private films' are held in FD, especially when a semi-private company was involved, such as Indian Oil Corporation, Esso (which later became Hindustan Pretroleum) or Bhurma-Shell (now Bharat Petroleum).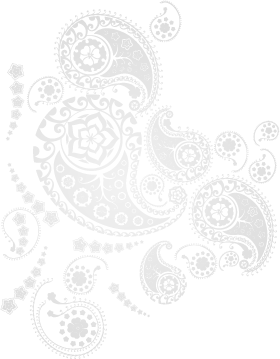 4) Can you explain the typical production process in FD, from the initial film proposal to the completion of the film? Has this process evolved over decades? In what ways?
For in-house productions, films were assigned to in-house directors. If the film was sponsored, the sponsors had to provide the background material, the general approach, as well as a specialist of the topic. Based on this initial information, the director wrote a script, which was then cleared by the subject specialist. Then, the shooting arrangements could be prepared, the external sponsor had to provide all facilities. Once the shooting was completed, the rushes were examined and a first edited version of the film was prepared in black and white. The sound was edited on a separate tape. This would provide a rough cut, which had to be approved by the subject specialist. Re-recording could then take place and a married print up to 20 minutes was produced. The first married print was made for censorship purposes, after which the film could be released. There was no issue with the censors, since FD was producing government propaganda films.
Also, in those early days, three Ministries had their production wings with FD at Delhi, with staff and funding separate from FD. They were the Defense Film Wing, the Family Welfare Wing and the Agriculture wing. These films were not released by FD until the Ministries' approval. The Defense films were mainly produced for training and other internal purposes.
5) Can you describe the kind of documents included in one production file?
Each file contained the background material and research documents, the script, the censor certificate, a copy of the commentary text, and the first completion report (which was also provided to the distribution wing for informing festivals of new films). No information on costs was included in those files, as it was the duty of the spending section.
If a film was made with an outside producer, FD would receive their budget, FD finance committee would scrutinize it according to their own costing norms. Once approved, FD would assign the film to the concerned producer for a consolidated budget (inclusive of all costs, such as the print negative, the sound negative, etc.). These procedures are still valid today.
6) Most of the time, in-house directors were eventually promoted to the rank of Chief Producer. How did this system influence film production, content and form of the films?
FD had around 8 producers and each producer had 3 to 4 directors working under his supervision. 80 to 90% of the production was provided by in-house filmmakers. After a few years, directors were promoted as Producer, joint Chief Producer, and Chief Producer. Once they reached that position, they had become master in their area and thus could handle the responsibility of Chief Producer.
The Indian economy was following (and is still following) the 5 year plan schemes. Each five years, the government would have a planned scheme. The planned scheme could exclusively be used for outside producers to assist the growth and development of the documentary film as education and communication. It also allowed the promotion of the documentary movement in the country. So, this way FD could also benefit from external ideas. Under the 5 year scheme, FD would receive online film proposals from all over the country. Three tier selection system is being followed to maintain transparency.
7) Can you provide information about the compulsory screenings of documentary films in theatres?
FD only asked for 1% rent of the exhibition collection. So, theatres would get documentaries at a cheaper price. The distribution wing was in charge of distribution of copies of the films. A booking chart distinguished A, B and C grade theatres. The new films would be released in the A grade theatres, which were found in the main cities, before reaching smaller towns.
About 200 copies of one documentary were circulating at the same time around India. FD would also provide one copy to the Ministry who requested the film, such as the Family Welfare department (for their own use and mobile screenings).
Finally, FD is also providing 16 mm copies to the directorate of film publicity, an agency of the Ministry of Information & Broadcasting. Right from the beginnings of FD, they had their mobile vans and arranged screenings in rural areas. This department still exists today. These mobile screenings were meant to reach the lower and uneducated categories of society. They also showed 16 mm featurettes (fiction with a social message), which were not released in theatres. Topics could be on child labor, family planning, superstitions and so on. The government perceived them as even more efficient than documentaries to reach out their message to uneducated audiences. They were called the '16 mm featurettes for rural audiences'.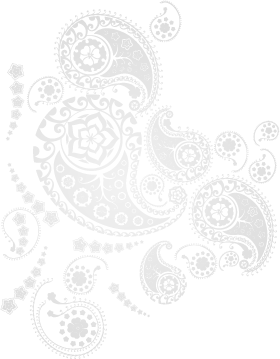 8) How were directors selected to make a film up to the mid-1970s?
In-house directors could also suggest topics, they would in that case do their own research and write their own script. The Joint Producer and Chief Producer chose the director, looking for the filmmaker who would do better justice to one subject. Some directors had some areas of specialisation. Each director had to produce at least three films per year or 6 reels. 4 'quickies' (shorter documentaries of 3 to 4 minutes) counted for 1 film.
And as an additional information, I can add that in 1990, there were 1700 staff in FD, against 858 today. This decrease also include the shutting down of the 3 ministries wings in Delhi.
9) Although FD was produced 100 films per year, it never had its own processing lab and relied on external services. Do you know why FD was not a fully integrated production and distribution house?
FD once had a processing lab in Delhi for black and white films. Later, films were made either in B&W or in color, and finally only in colour. So, that lab was eventually closed down. The Bollywood industry in Bombay provides enough infrastructure, 16 labs were available in the 1980s! A lab was expensive to set up, in the early days, all the equipment was imported from abroad, and this also required to train technicians. Repairs were also complicated in this context. This explains why FD relied on external services.
10) What do you know about the relations between FD and public television? Did DD commission films etc.?
Television was first introduced in 1959 in Delhi, for two hours per day. Then, it is only in 1972 that television first came to Bombay, again for two hours every day. FD distribution wing had an agreement with Doordarshan (DD) to provide films. DD asked for particular topics, but seldom commissionned films. FD films were broadcasted on a regular basis, including animation. I remember watching all sorts of films, including Sukhdev's 9 Months to Freedom, perhaps in 1974 or 1975. But FD had its own production unit for news and therefore did not rely on FD for such kind of programmes.
- Dr. Camille Deprez (2015)